A Ghost in the shell,
>dancing the procedural revolution<.

Algo vs rhythm =
0% organic /
100% processed *
(*Olive, Rose, Mauve and Electric Blue).

Serving suggestions:
Grid wrangling like a pharmacist /
Authentic apparition sequence;

Fake hacks realism,
Small wonders:
Sympathy demons / Uncertainty artefacts

: Synthetic ecstatic aesthetic means
Extended PLAY
Station NSFW.


Incrementally yours,
ZEITGUISED.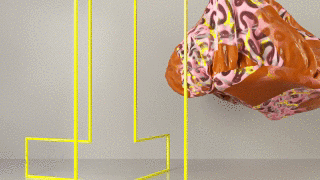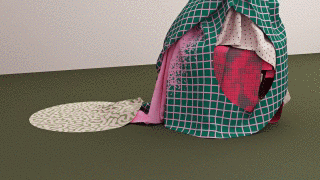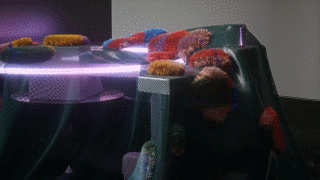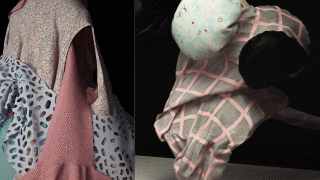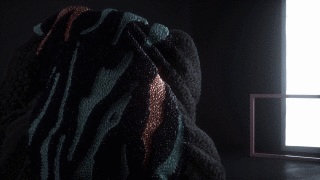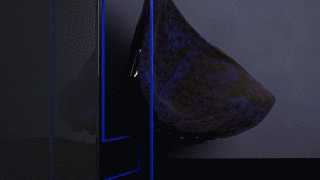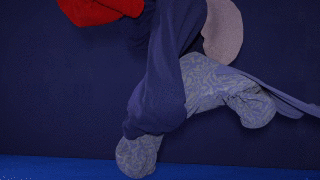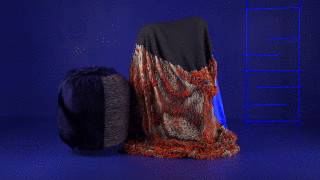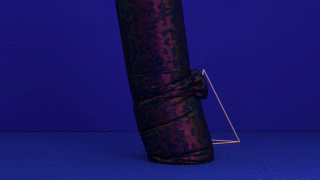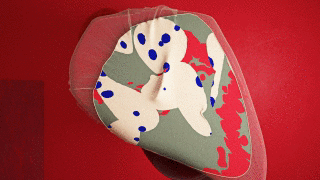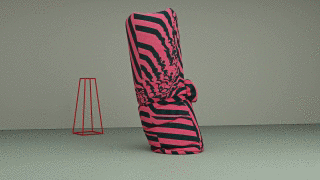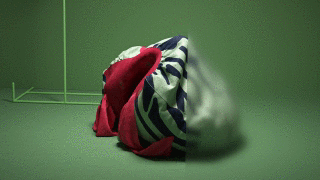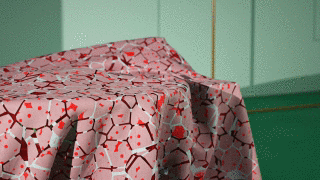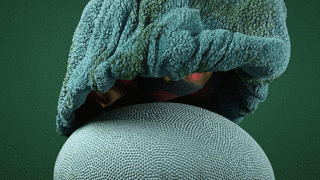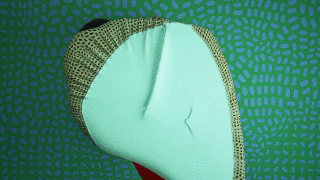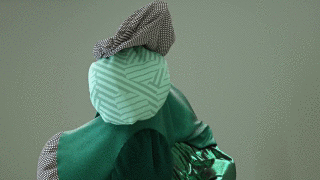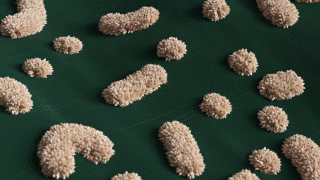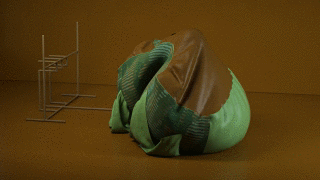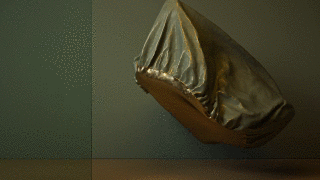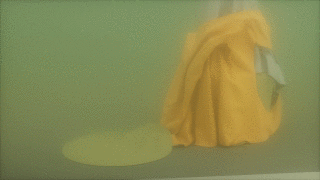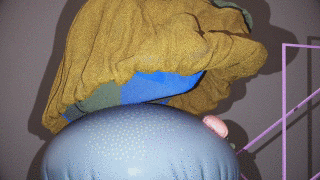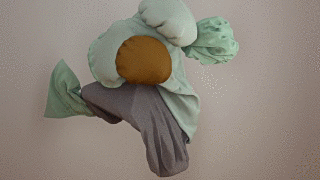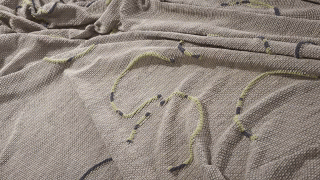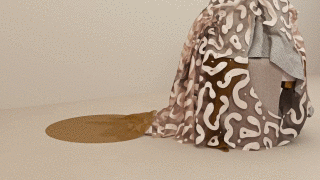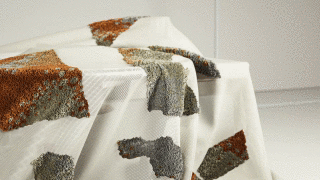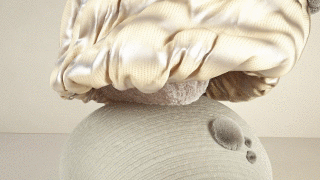 geist.xyz is a natively virtual textile design project. Being entirely simulated, parametric and algorithmic, with no parts based on physical fabric counterparts, it represent the world's first entirely digital garment design in which the designs themselves are derived from the process, and in a modernist Bauhaus sense are achieving a formal language that does not merely imitate existing designs but is paying tribute to what is unique and new about digital design processes, and point to the future of what might be possible one day in physical textile design and engineering. As such, it was honoured in 2021 by an acquisition into the permanent digital collection of the renowned guardian of contemporary design history, the Victoria and Albert Museum and their collection in London.
geist.xyz
consists of several pieces, the main art work being a montage of 60 different textile designs. Their digital geometries are simulated in a faux physical manner and shown in a high end photography simulation style. To demonstrate the process and make the unique possibilities of virtual design apparent, 10 geometry simulations out of 90 variations were chosen and repeated in 6 iterations. In the process, going by a fluid and open colour scheme, each previous design iteration was taken and every aspect of the design and the simulation were slightly altered for the next iteration, made possible by an algorithmic setup that allowed to manipulate all aspects of the work at the same time, continuously, and potentially infinitely. Displaying the seamless malleability of materials in space and time in a quasi-documentary style is one of the accomplishments of geist.xyz.
Repetition is what structures the story of material and hue change in a celebration of colours, sorted by a gradient as visualised below in the overview. The extensive list of attributes changing from scene to scene in every iteration includes all elements of the photographic simulation like the lighting setup, the camera point of view and movement, the environment with props and stage, to all aspects of the virtual textiles like colours, surface materials and their textures, and patterns and their parametric behaviour: geist.xyz is also a glimpse into the near future which will see surface and visual features of fabrics being animated or transforming based on external constraints like changes in the environment or the wearer. The methods to produce these changes in geist.xyz were again purely parametric, algorithmic or generative: some are based on combinations of well known pattern algorithms, some are from more obscure sources like bacteria growth simulations from biological software.
That combination is compelling: A future prediction of design and technology, also called trend forecast, recursively self-referential in how it applies seducing simulation techniques to draw a vivid picture of where exactly those can lead if applied to the actual design processes shown at hand, in a captivating contemporary style, is the main achievement of geist.xyz.
The montage of the main film is underscored by a bespoke soundtrack reflecting the layered changes in the repetitive loops, by Superimposed Void. Part of the acquired body of work by the V&A, the soundtrack has also been pressed into a limited edition (of 99) vinyl EP with dance floor remixes by Yukkon. Other parts of the work are a dedicated poem by ZEITGUISED with Daniel Hundsdörfer, around 30 outtake clips and various simulations, patterns and RnD designs which have led up to the final piece.
It also has received a number of awards and official selections in fashion film festivals around the world.
After the success of geist.xyz in 2016, ZEITGUISED went on to make the virtual fashion design film
Void Season
and the commissioned fabric film
emancipath
. All three of them inspired a large number of artists and designers to become part of a wave of "dancing simulated garments" on social media like instagram, tumbler and the like.
The original release text from 2016 reads as follows:
A synthetic ghost shifts simulated textiles from passive matter to live organisms. They behave like apparitions in an artificial choreography, with movements that are imaginary yet familiar. Like a constant metamorphosis, the same sequence gets transformed over and over again. At each step, all aspects of the designs are modified, from algorithmic pattern to colour scheme to fabric behaviour. The results are meandering layers of style changes.
A linear montage shows the intricate details. Shuffled layers of metronomic sounds emphasize the transformation fluctuating in and out of sync.
The grid of moving images on
geist.xyz
visualizes the conceptual approach and color scheme.
geist.xyz
4k UHD
2.30 min
2016
Sound track:
geist.xyz
by Superimposed Void
Poetry with Daniel Hundsdörfer
Awards:
Best Experimental at Berlin Fashion Film Festival 2016
Best VFX at Berlin Fashion Film Festival 2016
Bronze Award at Ciclope Festival 2016
Honoraqry Mention Prix Ars Electronica 2016
Official Selection Milano Fashion Film Festival 2016
Official Selection Bucharest Fashion Film Festival 2017
Acquired by the V&A Museum for their digital design collection in 2021